Urban Botanic – The edible city
Documentary, Video Feature, Workshop
Type & click enter
Categories
TOPIC:
Urban Botanic
DATE:
2019 – 2021
CLIENT:
Kulturagenten für kreative Schulen Berlin, Hector-Peterson-Schule
MY SKILLS:
Teaching photography, video filming & editing,
Photoshop, Premiere Pro
The edible city
What is Urban Botany? From 2018 to 2021, we, along with the youth and cultural partners, explored this question using artistic strategies. Through over 30 sub-projects at more than 18 schools, a multitude of themes and artistic perspectives emerged. I had the opportunity to accompany some of them, such as The Edible City.
"Today, one has to go to the supermarket to buy an apple, when it could just as easily grow right outside the door." "Edible City" is the name of a series of projects that utilize urban spaces for food cultivation. These areas are accessible to everyone, and harvesting is free. In Berlin, the following districts have declared themselves as "Edible Districts": Charlottenburg-Wilmersdorf, Kreuzberg, Lichtenberg, Neukölln, Pankow, and Zehlendorf.
Students from Hector Peterson School in Berlin Kreuzberg are out with their cameras in their district, searching for freely growing food in the urban environment.
A film by Hector Peterson School as part of the project "Urban Botany 2 – The Edible City."
Camera, Editing, Concept & Direction: Students of HPS
Project Management: Regina Teichs
The project was funded by the Cultural Education Project Fund and conducted in collaboration with the "Culture Agents for Creative Schools Berlin" program.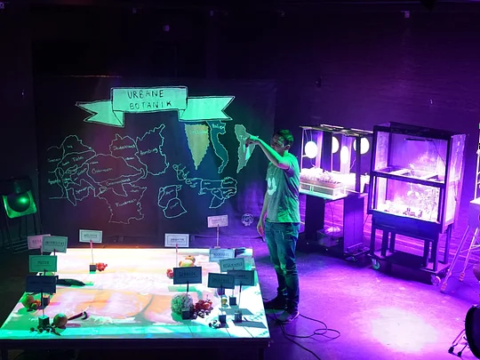 Since 2012, I have been working with teenagers as an artist within the Berlin state program "Cultural Agents for Creative Schools." We ask ourselves: How can we reimagine education, and we believe that art and culture open up new perspectives – on the world and on ourselves. We aspire to spark curiosity in as many students as possible and promote their active participation in artistic processes. Within this framework, I accompany students from various Berlin schools as a photographer and filmmaker in classes and workshops.